Original stellen Transparent Hologramm Etiketten für Hausgeräte
Verpakung:

PP.-Beutel und Hologramm-Verpackungen im Inneren, standard Exportkarton und weiße Verpackung Gürtel außerhalb

Produktivität:

10000000000

Marke:

NIP

Transport:

Ocean,Land,Air

Ort Von Zukunft:

Suzhou

Versorgungsmaterial-Fähigkeit:

1000000/Month
Basisinformation
Modell: YXCP-03
Art: Kleber Aufkleber
Material: HAUSTIER
Printing Type: Offset Printing
Feature: Anti-Fälschung, Anti-counterfeit, Brand Promotion
Verwendung: Kundenspezifischer Aufkleber, Flaschengetränk, Preisschilder, Versandetiketten, Verpackungsfolie, Medizin
Size: Customized
Sample: Available For Free
Thickness: 30 Micron
Shape: Square, Circle, Oval, Triangle, Etc.
Color: Transparent, Gold, Silver, Etc
Other Security Features: UV Ink, Serial Number, QR Code
Holo Tech: Hidden Text, Micro Text, Flip-flop
Keyword: Transparent Hologram Labels
Pattern: Custom Hologram
Produktbeschreibung
Original stellen Transparent Hologramm Etiketten für Hausgeräte
Merkmal der transparenten Hologramm Etiketten
1) hohe Transparenz Hologramm
2) glänzend Hologramm
3) Brand Enhancement
4) zusätzliche produzieren Wert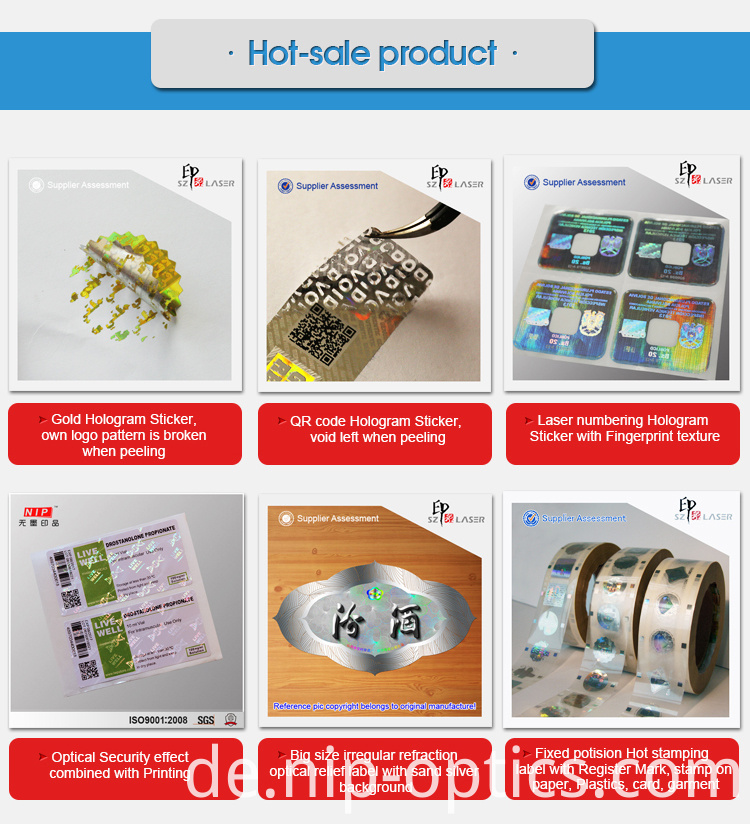 Spezifikation
Item

Transparent hologram labels

Material

30micron PET

Color

Transparent, silver, gold, green, etc

Size & Shape

Based on customers' requirements

Type

Home applicance hologram label

Pattern

Generic patterns or custom hologram

Design

Supply professional free design for hologram sticker

Combine with other processing

Serial number, QR code, Uv ink, logo printing, etc

Feature

1) Eco-friendly

2) Anti-counterfeit, colorful, brand protection

3) Eye-catching design help you win the market.

Packaging

In roll or sheet, PP bag and hologram packaging boxes inside, standard export carton and white packing belt outside.
Machen Hologramm-Aufkleber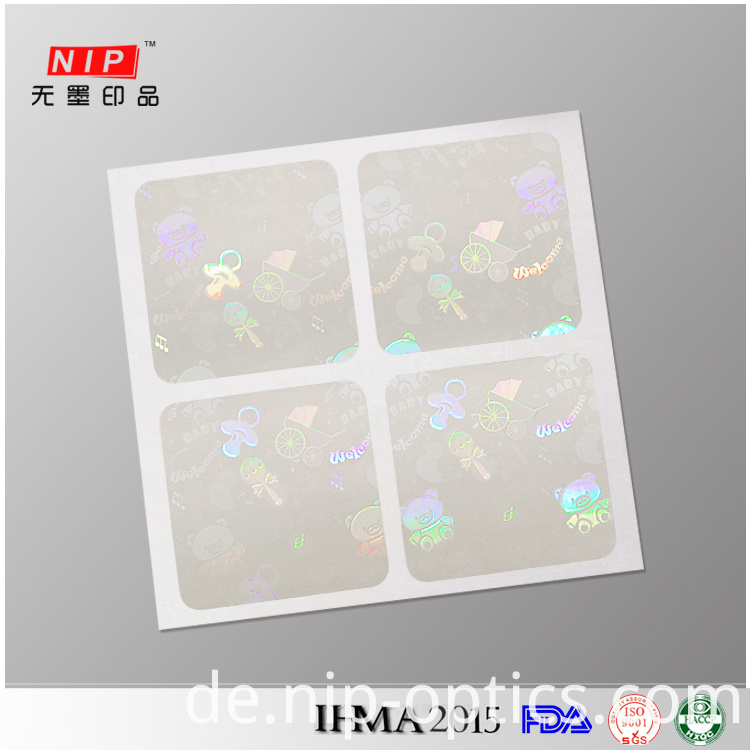 Transparente Hologramm Etiketten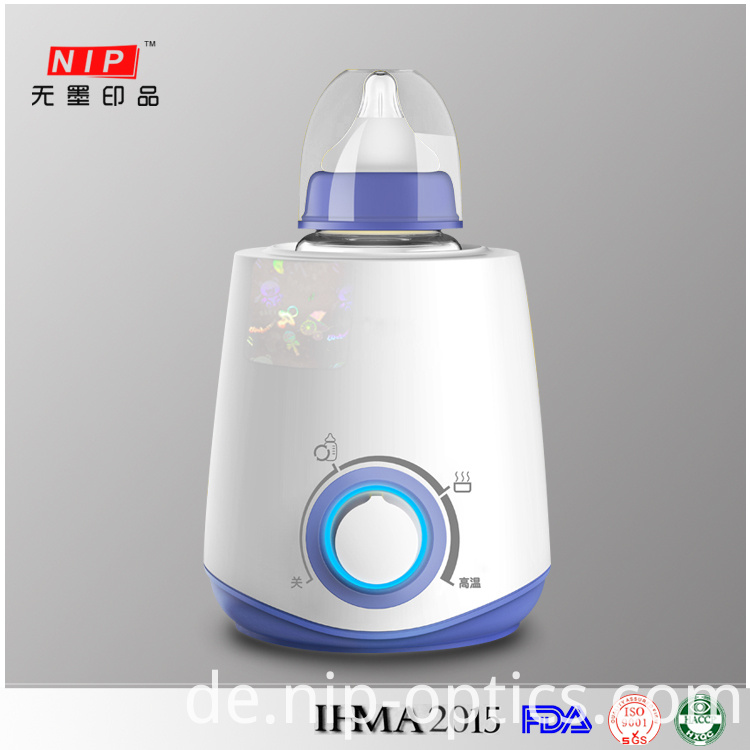 Verschiedene Arten Hologramm-Aufkleber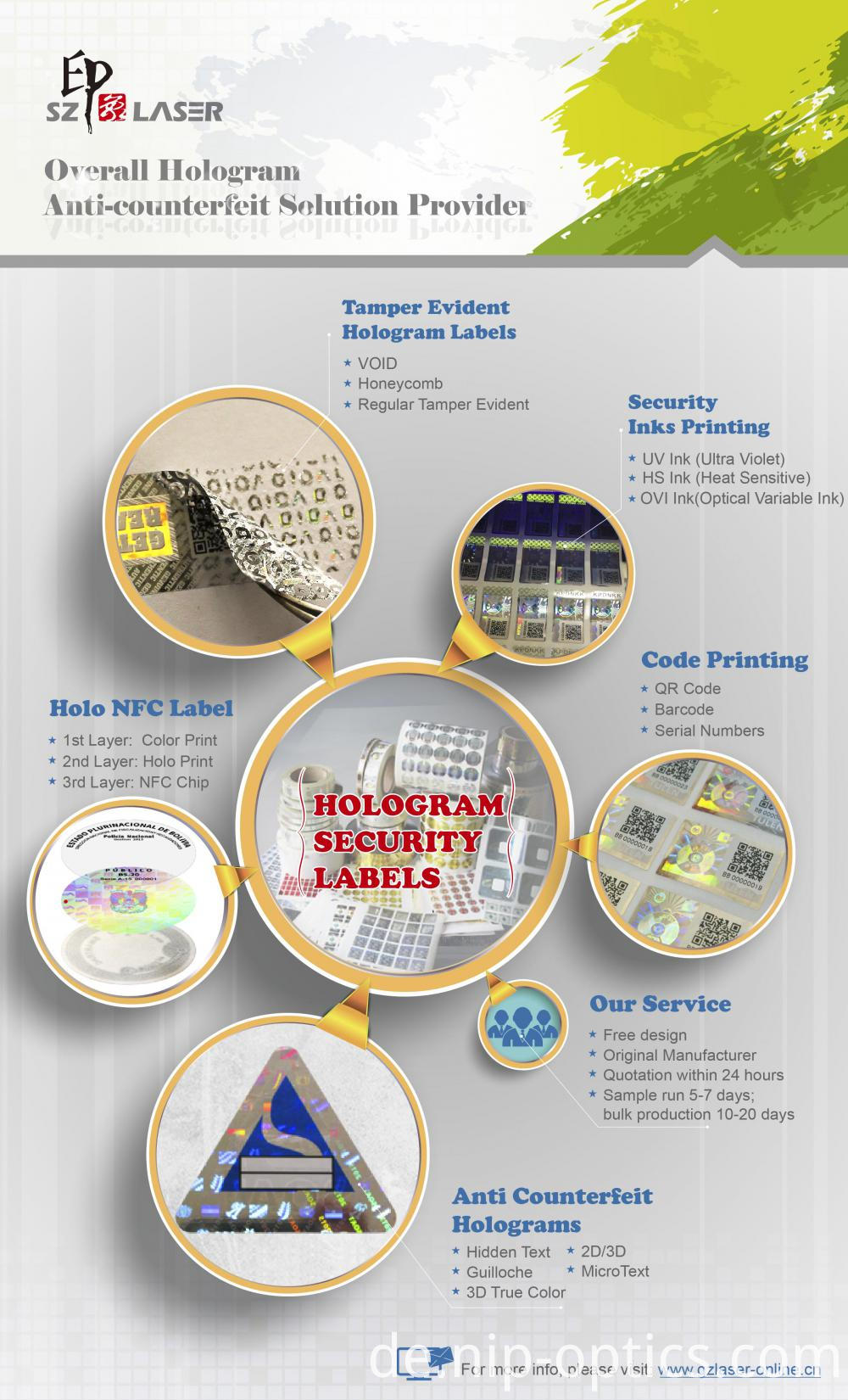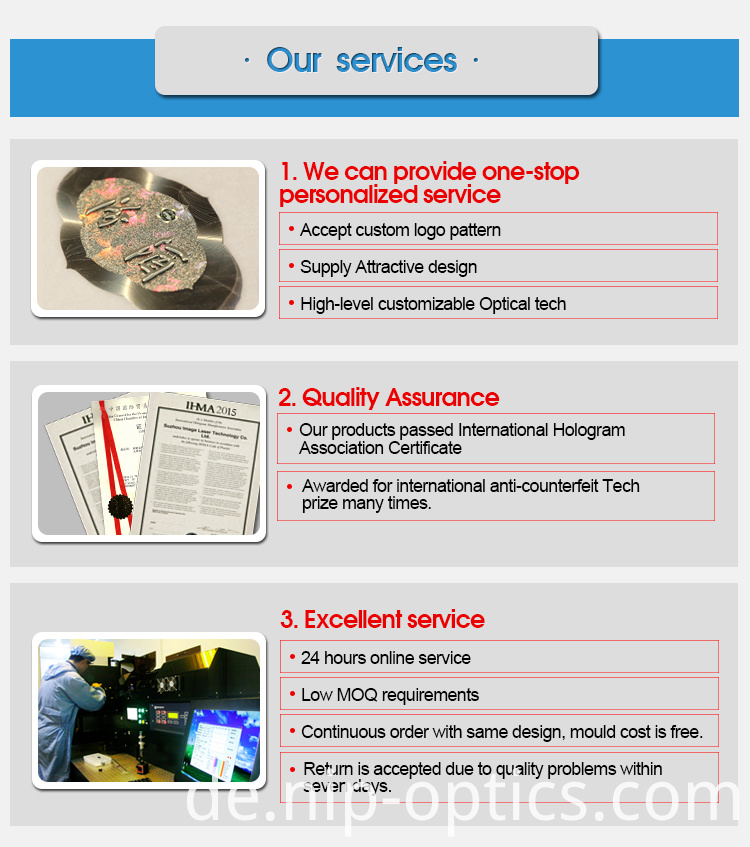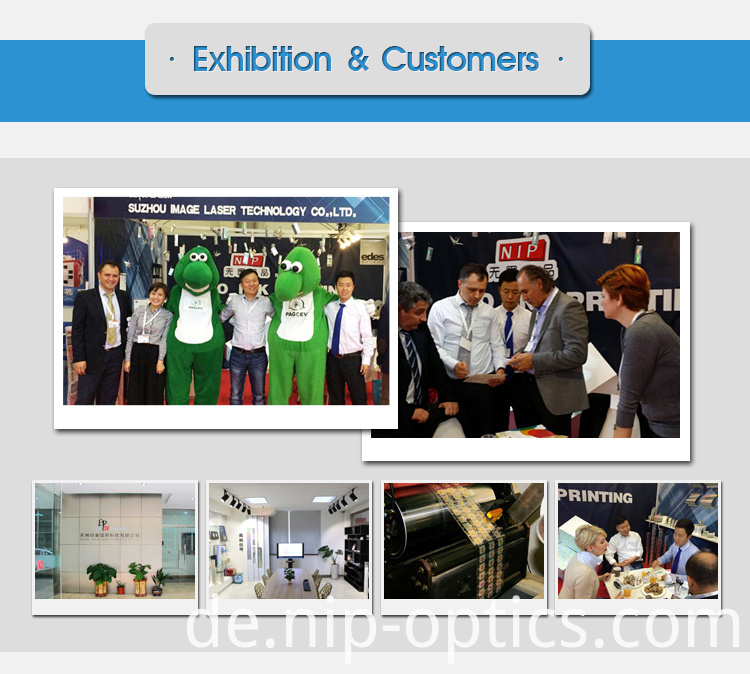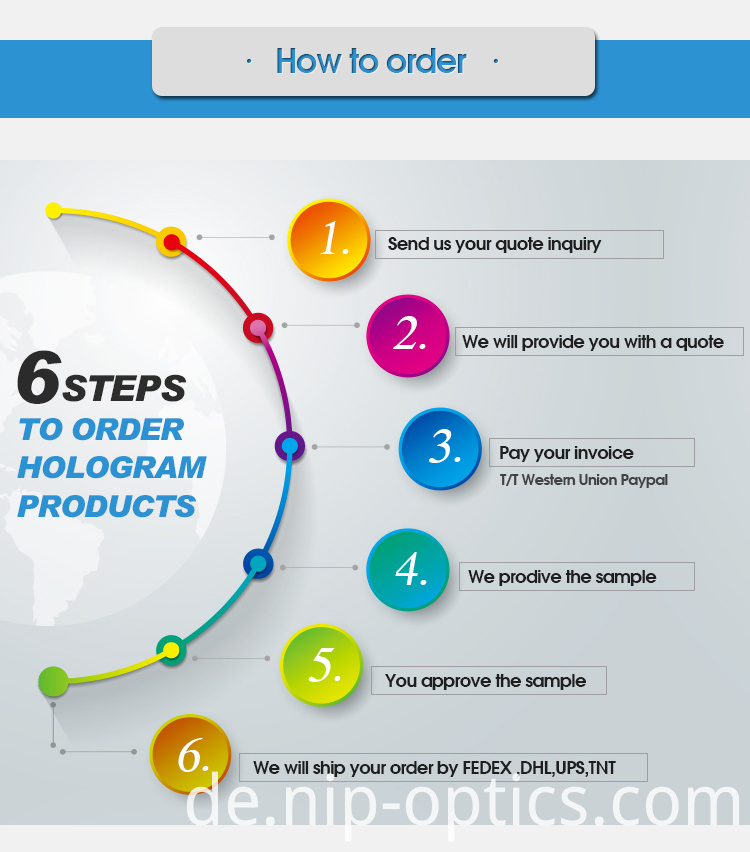 Häufig gestellte Fragen
1. was Ihr Hologramm Aufkleber Material ist?
In der Regel verwenden wir PET-Material mit 25 oder 30 Mikron dicke, andere Dicke wie 15, 20, 50 µm sind ebenfalls verfügbar.
2. machen Sie tamper evident Hologramm?
Ja, machen wir es wie leere, Waben oder Kunden-Logo.
3. Hologramm, jede Form, jede Farbe, können Sie für mich tun?
Bieten wir natürlich individuelle Hologramm-Aufkleber. Runde, ovale, quadratische, sind beide in Ordnung. Transparent, Silber, gold, etc.
4. können Sie mir Beispiele Hologramm?
Proben sind vorhanden, schicken wir es kostenlos mit Fracht sammeln.
4. ich brauche Hologramm Warmumformung, bitte geben Sie mir Ihre Preisangabe.
Der Preis richtet sich nach der Hologramm-Größe und Kunstwerk. Bitte senden Sie uns diese Informationen, damit wir beurteilen können und den genauen Preis für Sie.
5. nutze ich das allgemeine Muster mit meinem Logodruck?
Ja, können wir Ihr Logo auf Hintergrund unsere generischen Musters, wie echt, Sicherheit usw. drucken. Sie können auch hinzufügen, Seriennummer, Barcode, QR-Code, etc.
7. Warum brauchen Sie Vollmacht?
Wir sind Hersteller von Sicherheitshologramm Produkte. Wir benötigen die Berechtigung zu vermeiden kopieren und fälschen. Darüber hinaus können zum Schutz des Kunden Marke und Produkte.
Wenn Sie nähere Informationen wünschen, besuchen Sie bitte unsere Website, http://www.nip-optics.com/ oder http://www.gzlaser-online.cn/
Produktgruppe : Hologramm-Aufkleber > Allgemeine Muster-Hologramm-Aufkleber