Das Logo gedruckt Hologramm Zigarette Verpackung Aufreißstreifen
Verpakung:

PP.-Beutel und Hologramm-Verpackungen im Inneren, standard Exportkarton und weiße Verpackung Gürtel außerhalb

Produktivität:

10000000000

Marke:

NIP

Transport:

Ocean,Land,Air

Ort Von Zukunft:

Suzhou

Versorgungsmaterial-Fähigkeit:

1000000/Month
Basisinformation
Modell: YXCP-06
Art: Anti-Fälschungsmaterialien
Material: HAUSTIER, PET Or Bopp
Feature: Anti-Fälschung, Anti-counterfeit Or Decoration
Verwendung: Verpackungsfolie
Sample: Available For Free
Keyword: Cigarette Tear Tape
Pattern: Custom Hologram
Thickness: 28, 35, 36mic(general)/customiz
Color: Gold, Transparent, Silver, Etc
Security Processing: Micro Text, Optical Etching, Zoom In
Applicatioin: Medicine, Cosmetic, Cigarette, Etc Packaging
Width: 0.07 -5 Mm Or Customize
Produktbeschreibung
Das Logo gedruckt Hologramm Zigarette Verpackung Aufreißstreifen
Merkmal der Zigarette Pacakging tear tape
Aufreißstreifen, auch bekannt als Träne Streifen oder Abreiß Band ist ein schmale Klebeband verwendet, um Verpackung, die leicht zu öffnen, Stärkung und Sicherheit für Ihre Verpackung öffnen. Unsere Aufreißstreifen kann auch auf verschiedene Packungen, Zigarette, Tee, Kleidung, Medizin, Elektronik, Kosmetik, etc.

Wir auch können Suply alle Arten von HolographicTear Band wie folgt
Detaillierte Informationen der holographischen Tear Tape
| | |
| --- | --- |
| Feature | With hologram security function |
| Material | PET, BOPP |
| Color | Transparent/Silver/Gold, etc |
| Price | According to different sizes/quantities/materials/processes |
| Pattern | Customize |
| Width | 0.7 -5 mm, Custom is available. Minimum size: 0.7mm |
| Thickness | 28, 35, 36 mic(general)/customize |
| Length of roll | 5000-10000 m per Roll , based on customers' requirements. |
Einfach offen Aufreißstreifen für Verpackungen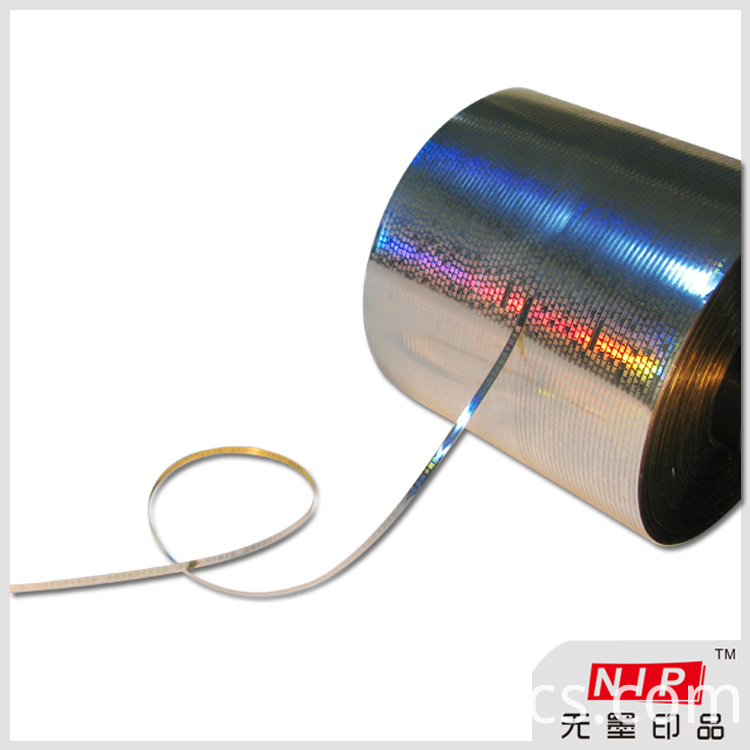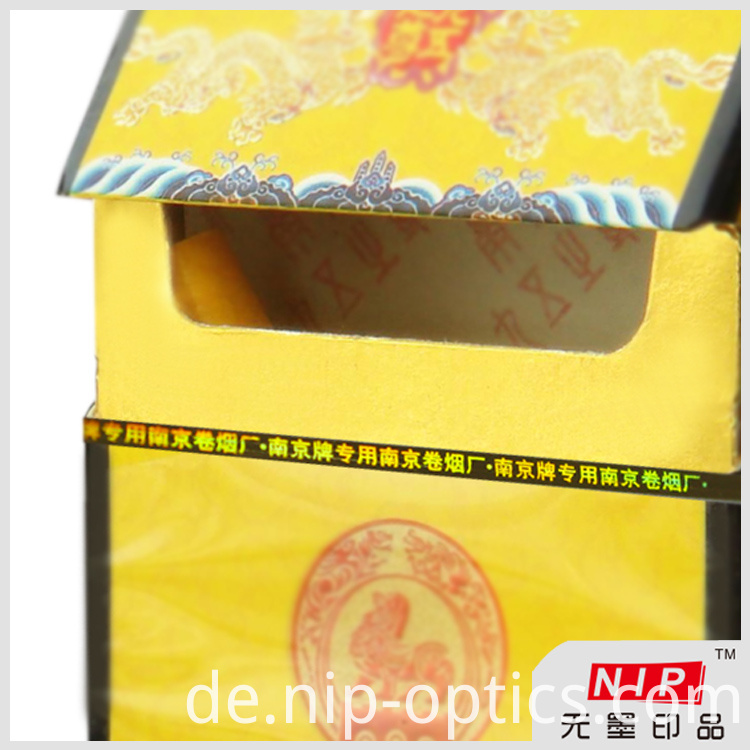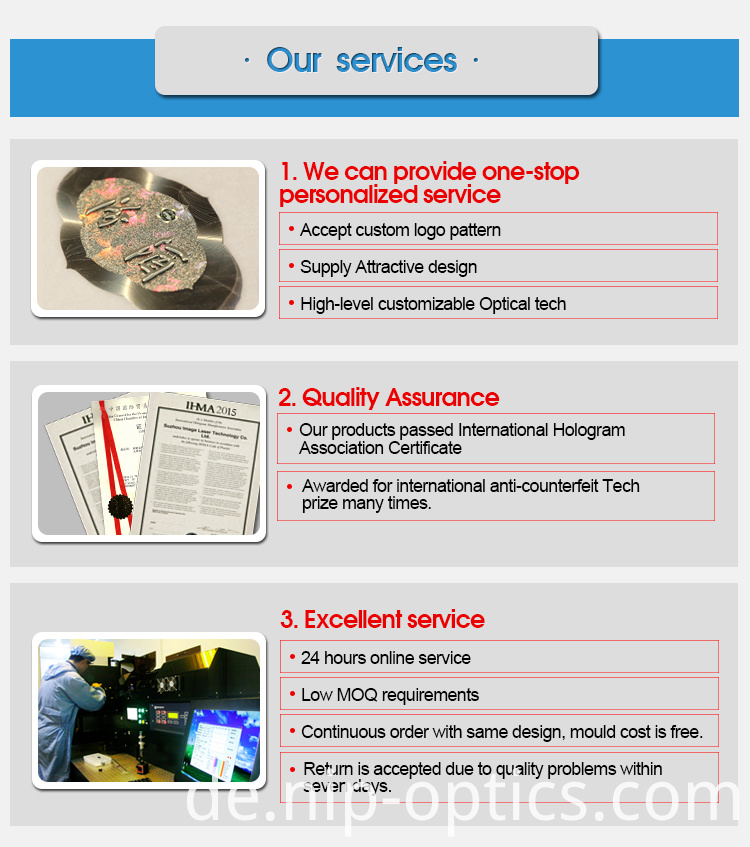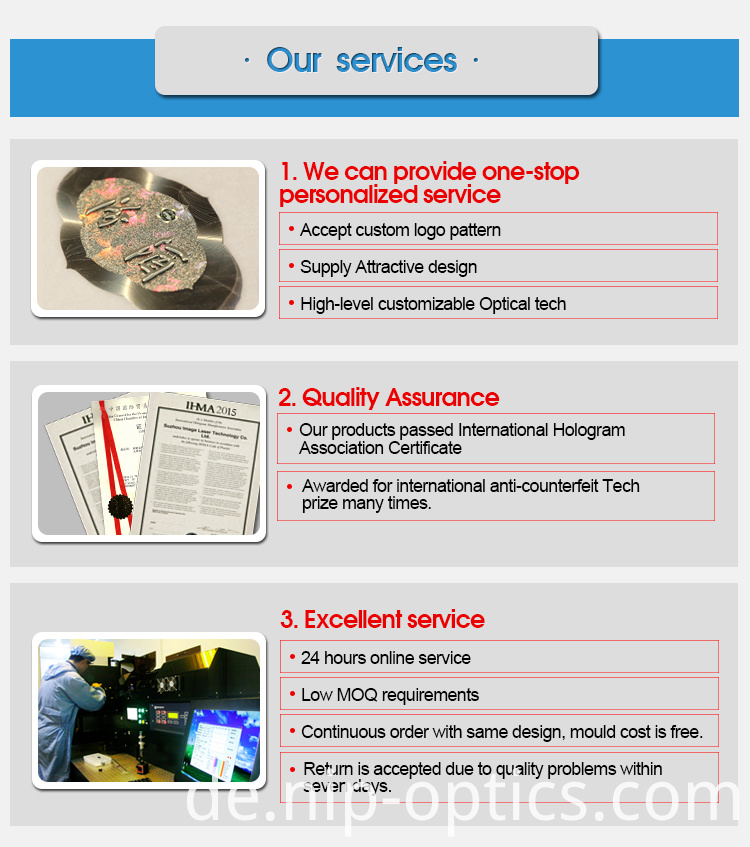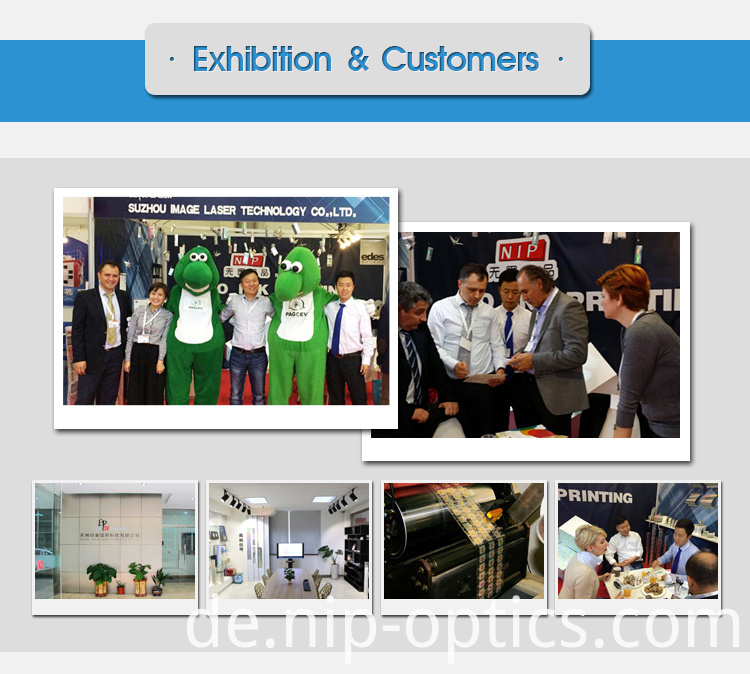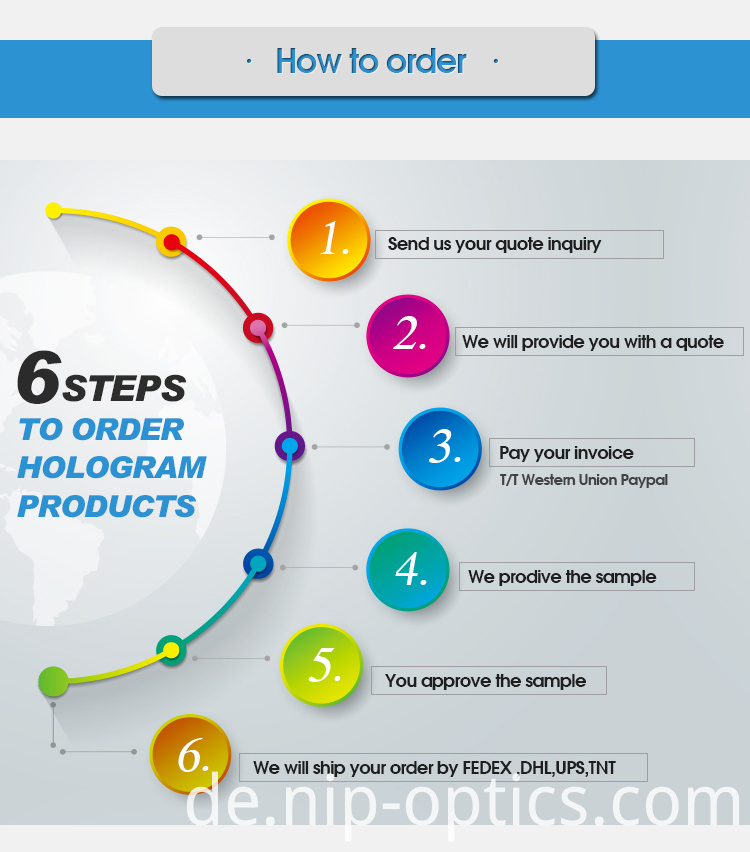 Häufig gestellte Fragen
1. Was ist deine Träne Bandmaterial?
In der Regel PET, BOPP Material mit 28, 30, 33, 35, 36 Mikron, etc.
2. für Holografische Aufreißstreifen, keine Angabe, jede Farbe, können Sie für mich tun?
Ja, erhältlich in verschiedenen Ausführungen und Farben, wie 0,7, 1, 2, 2.5 mm, etc.. Farbe ist transparent, gold, Silber, etc.. Diese können auch nach Maß sein gemäß den spezifischen Anforderungen der Kunden.
3. könnten Sie mir einige Tränen Band Proben?
Proben sind vorhanden, wir senden es kostenlos mit Fracht zu sammeln. Geben Sie bitte Ihre express-Konto oder Zahlen Sie uns bitte die Frachtkosten. Wir organisieren die Proben so bald wie möglich.
4. kann ich verwenden Ihr eigenes Logo Muster?
Natürlich, unsere professionelle Design-Team helfen Sie entwerfen auffällig Hologramm-Effekt. Wir können auch Mikroschrift, ausgeblendeten Text, Pixel-Radierung, etc.-Hochsicherheits-Tech für Sie hinzufügen.
Willkommen , unser Unternehmen zu besuchen. Für weitere Informationen besuchen Sie bitte unsere Webseite http://gzlaser.en.alibaba.com/ oder http://www.nip-optics.com/
Produktgruppe : Holografische Aufreißstreifen > Zigarette Aufreißstreifen